Scholarships, 2022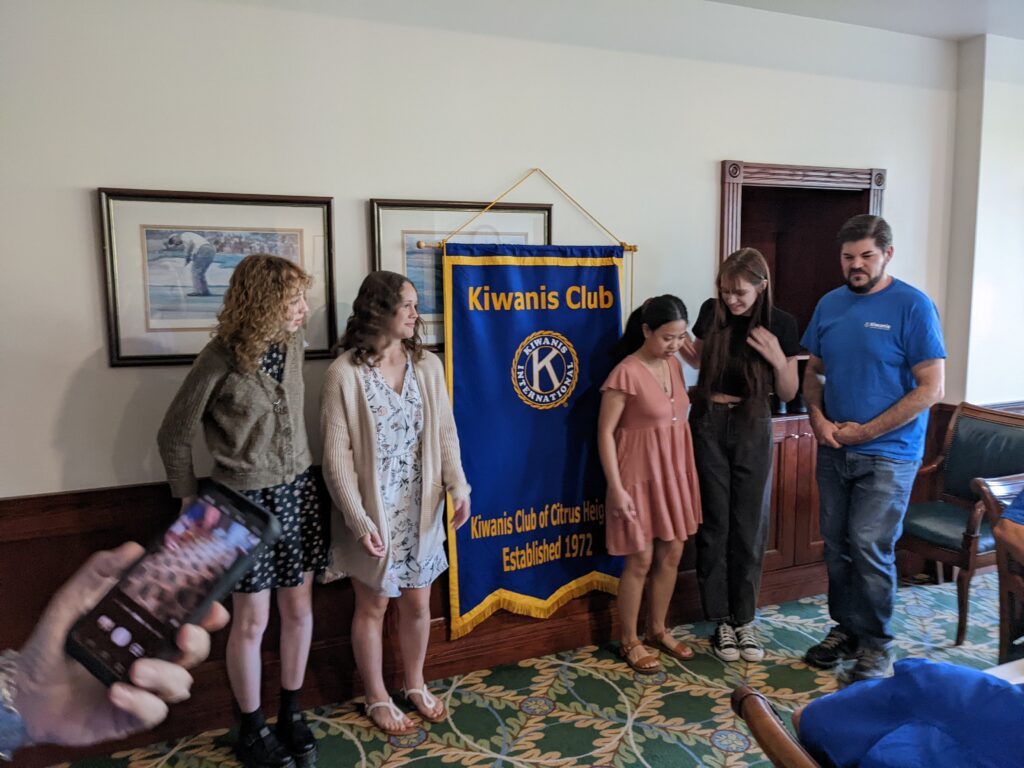 I was the co-chair of the scholarship committee.  I wanted to say that being a part of the scholarship committee is one of my favorite parts of the Kiwanis Club – it's a great reminder of what Kiwanis is for, and who it exists to serve.
As cliche as it sounds, we wish we could have awarded everyone who applied for a scholarship, but this year we received more scholarship applicants than we ever have. We went with five winners – the first is an artist who has had her art featured at the Sacramento Fine Art Museum and placed third in a competition at the Crocker Museum; she is a link crew leader with a cumulative gpa of 4.43.  The second winner is a first-generation Asian American student who has faced difficult economic and personal situations, but has still managed to attain a cumulative unweighted gpa of 4.0, a weighted 4.34, and had glowing recommendations, countless volunteer experiences, and was student body president.  The third winner is someone the committee agreed had a hardship that would have stopped many of us dead in our tracks – in spite of that, she attained an unweighted cumulative gpa of 4.0, a cumulative weighted GPA of 4.4, and was on the French Honors Society, the national honors society, and, most importantly to us, Key Club.  The fourth winner will not be with us tonight because of a conflict with Mesa Verde, so we will talk about her another day.  The fifth winner is someone recommended by Bradley Miller himself, someone who had countless Key club experiences, Key Club awards, and was division 44 secretary and online meeting host.  She also may bring us a Circle K, which would make all of us very happy.
One last thought: If you win a scholarship through our club, please consider joining Circle K. It's not just a gas station – it's the college equivalent of Key Club, which I was a part of a million years ago when I was a college student. Imagine Key Club, but you don't need any adults because you ARE an adult, so that you get to plan everything yourself. It's a few orders of magnitude more fun.
-Evan